Extraco undertakes new works in Peru, including the improvement and construction of several schools
Extraco's activity in Peru has steadily increased since the company arrived in the Andean country in 2012. It has intensified over the past year with the allocation of several projects to improve educational infrastructures, such as the construction of the new Juan Manuel Iturregui school, in the Lambayeque region, and the conditioning, improvement and replacement of the Ventura Ccalamanqui centre, in Barranca, Lima.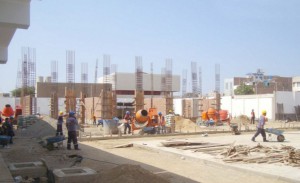 The latter started approximately one year ago and significant progress has been already made. As for the construction of the Juan Manuel Iturregui school, it started last fall and is expected to be finished by next summer. The director of the Lambayeque Local Education Management Unit, Zoila Uriarte, recently underscored the progress made during her visit to the area together with other representatives of the educational community. Both projects were launched by the Peruvian Ministry of Education within the National Educational Infrastructures Programme (Pronied).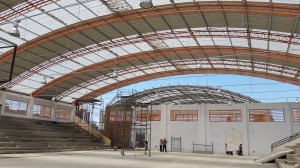 Extraco's current activity in Peru with regard to schooling also includes several improvement and enhancement works for educational services in the first educational stage in the districts of Santo Tomás, Llusco and Quiñota, in the province of Chumbivilcas, Cusco.
Back