Extraco starts its activity in Panama with accessibility works in San Miguelito District.
San Miguelito District in the capital of Panama is the place where is located the first work of Extraco in the Central American country as part of a project about different accessibility works promoted by "Secretaría Nacional de Personas con Discapacidad (Senadis)". This institution delivered the order to proceed to the execution of the work last December (image).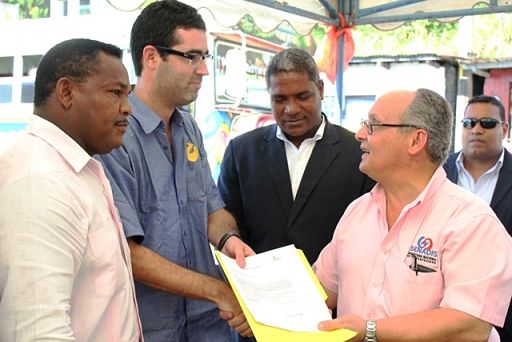 In particular, the oficial title of the work is: "Provision of materials and labor to the suitability of accessibility to the physical environment, information and communication of the program: Support to National Plan of Universal Accessibility, strengthening the National Strategic Plan, Commission Accessibility. Phase II. Accessible routes. San Miguelito."
The work includes, among other things, supplying of materials, demolition of sidewalks and building new one's with a minimum width of1.2 metersand maximum of1.5 meters, repairing sidewalks, edges or gardens, enabling access ramps, external stops for people with disabilities and road visual and sensory signposting. The work benefits to Mateo Iturralde and Amelia Denis de Icaza corregimientos in San Miguelito District. The budget work is 232.398,76 dollars, that is to say, about 175.000 euros.
Extraco started its international expansion in Portugal three years ago  In America, the company has a branch in Peru as well as in Panama.
Back