Extraco builds the sanitary sewage system in Parita district, Panama
As a part of its internationalization process, Extraco has been carrying out a project to build a sanitary sewage system in Parita district, Panama. The project, conceived within the Parita Extraco-Joca Consortium, was launched in last March, and the pipes have already started to be put into place.
The construction, amounting to 6,120,000 balboas (around 5.6 million Euros), includes the installation of 22 kilometres of pipes, 350 inspection chambers, a pumping station, a treatment plant and the adjustment of the house network.
This action is a part of a more ambitious initiative by the Panamanian government called '100% Safe Water and Basic Health Programme', aimed at improving the safe water supply network in the area as well. The President of the Republic of Panama, Juan Carlos Varela Rodríguez, visited the construction site a few months ago to check on the progress of this project that will benefit more than 12,000 inhabitants of the district, located in the province of Herrera.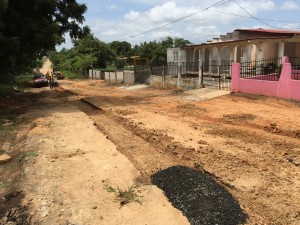 Back