Extraco collaborates extinguishing the fires that surrounded Ourense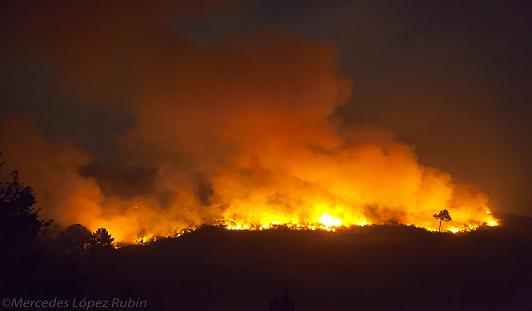 Workers of the company took part in preventing the progress of the fire
Extraco collaborated on putting out one of the fires that surrounded the city of Ourense last August 21st since the midday. From the very first moment, the building company offered its support to the Xunta de Galicia and the emergency services.
A group of workers tried hard to smother and prevent the fire from reaching the houses and the company's facilities located between Velle and A Lonia neighbourhood during all the day and the following night. Extraco provided heavy machinery to help with the extinguishing; two diggers were especially noteworthy to stop the advance of the flames.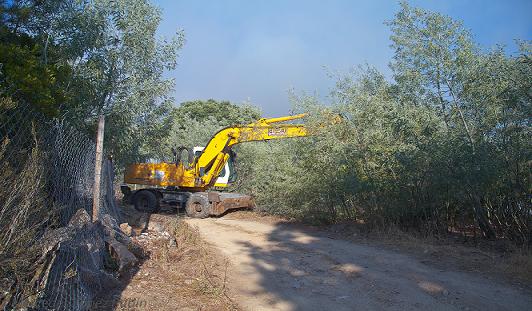 Forces of the Civil Guard, National and Local Police, Seprona, Firemen, Military Unit of Emergencies (UME), Civil Defence of Barbadás and aerial means of the Xunta de Galicia went to the place to control the situation, appraise the needs and provide the necessary means for the extinguishing. They made an extraordinary effort that prevented flames from going into Extraco's facilities and producing more damages, as there is a pump and a buried tank of diesel in this area. The extinguishing teams continued cooling and putting out the embers in the zone until last Sunday, August 26th.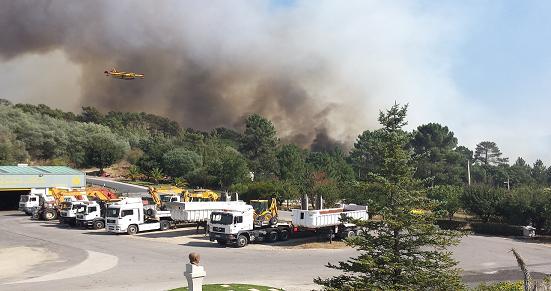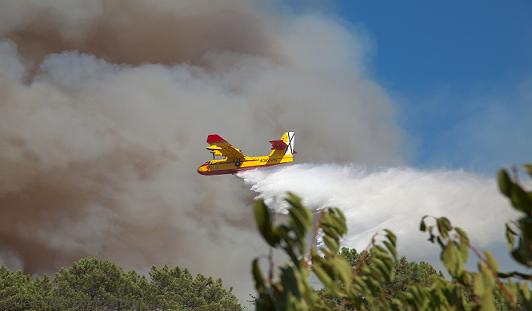 Extraco thanks all the participating security forces for the work of controlling and extinguishing the fires, avoiding greater damages, and also condemns arsonists' behaviour, as the fires were intentional. Extraco regrets that these terrible facts take place year after year and hopes to identify those responsible and to put them at judicial disposal.
Finally, Extraco would like to thank Mercedes López Rubín for the pictures of the fire provided that are attached.
Back