The new Ourense Bus Terminal, part of the city's future Intermodal Station, starts to operate
The new Ourense Bus Terminal, which will be a part of the city's future Intermodal Station currently under construction, started to operate last February.
The new terminal is being built by the temporary joint venture created by the Galician companies EXTRACO, Construccións e Proxectos, S.A. and Construcciones Taboada y Ramos S.L. for the Galician Agency of Infrastructures-Xunta de Galicia, and it is the result of a collaboration agreement between the regional administration and the Ministry of Transport, Ourense's local government and the public body ADIF-Alta Velocidad.
With the High-Speed Train (AVE) extending to the city, the works recently finished will allow travelers to move from the train to the bus station, thus creating the future intermodal station of Ourense: it is an infrastructure that allows users to combine different public transportation means quickly and efficiently, reducing environmental and economic costs.
The new facilities have 13 bays for buses, distributed to create a fishbone shape, and a service building for travelers, placed between the bays and the train terminal, which it connects to. The works also include a new garden area aimed at limiting urban development in the neighborhood and extending the public square located in front of the current train station, where a new underground parking lot is expected to be built.
You can see the building works in this video: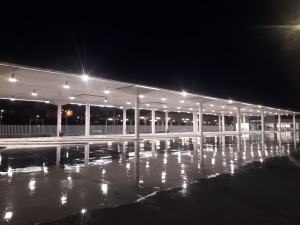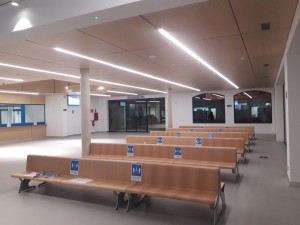 Back