Restoration of Dona María brigde in Lagos, Portugal, completed
Dona María bridge, located in the Portuguese municipality of Lagos, is now fully operational following the major restoration works in which Extraco was involved.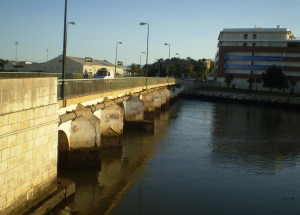 The building company, based in Ourense, took part in this project together with several Portuguese companies (Futurlagos, GSERT-GLOBAL, Serviços e Engenharia Total, and Consulmar-Projetistas e Consultores.)
These restoration works, which are highly important for the cohesion of the city, lasted for 11 months, and cost over 1 million Euros. They were co-financed by 65% with European funds, besides receiving the contribution by Lagos City Council.
Some of the most relevant aspects of these works included the structural reinforcement of the bridge piers with micropiles; its architectural refurbishment; the construction of a new deck, the road having two traffic lanes and a bicycle and pedestrian lane; and the replacement of the water and telecommunication systems.
Extraco has been active in Portugal for more than five years. The company has undertaken several works in this country, such as the "Valorizaçao do Cais Comercial do Porto da Figueira da Foz"; the environment and landscape restoration of the area surrounding the Elvas Walls; the construction of the bridge over Ribeira Grande, Fronteira; or the restoration of fundamental elements for various constructions (the sewage system in Ría de Aveiro, the Pedorido bridge, over River Arda, the biological reactor at the water treatment plant in Valmaior, Albergaria A Velha, and the drainage system for road ER 374).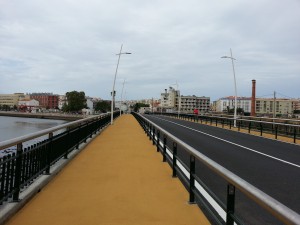 Back